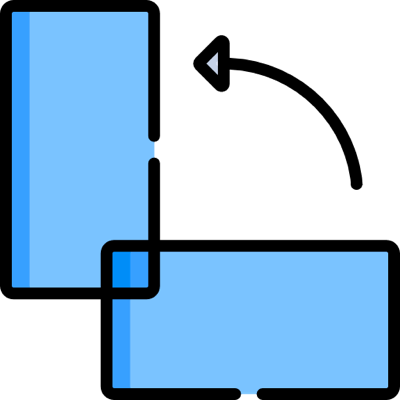 Please rotate your device
We don't support landscape mode yet. Please go back to portrait mode for the best experience
Duty Free
About the offer
You earn 500 Reward Points of the net payable amount on your Duty Free purchase.
Terms and Conditions
The terms and conditions of the offer shall be read in conjunction with that of the terms and conditions of the Adani One Platform.

Offer is appliable from 1st December 2023 from 00:01 hrs. till 1st jan 2024 ending 11:59 hrs. ("Offer Period").

The offer is applicable on all relevant Duty Free stores available on the Adani One Platform.

The offer shall be only valid once per user.

In case of multiple transactions made, the offer will be awarded on the first fulfilled transaction.

The offer shall be valid and can only be availed on a minimum cart value/purchase of INR 8,000/- or above.

This offer cannot be transferred or assigned to any other Customer or third party. Offer cannot be exchanged for cash, is non-renewable, non-transferrable, non-negotiable and non-extendable.

Adani Reward Points awarded under the offer shall be valid for a period of 6 (six) months from the date of Credit in the Adani Rewards Membership Account.

In case of partial/full cancellation, the offer stands void, and the customer will not be eligible for the Offer.

If the Customer cancels the purchase after the offer is availed, the pending Adani Reward Point(s) to be credited will be considered null and void.

We reserve the right to add/alter/change/ or vary at any time, without notice, any or all of these terms and conditions or to replace, entirely or in part, the offer with another offer, whether similar to this offer or not, or to withdraw it altogether. We also reserve the right to discontinue the offer without assigning any reason and/or without any prior intimation whatsoever.

In case of all matters relating to the offer, including any dispute or discrepancy relating to the offer, ADL's decision shall be final and binding in all respects and any correspondence in this regard will not be entertained.

We do not endorse any of the products being offered under the offer.

Images used in all the promotions or communications pertaining to the Offer are for representation purposes only, and we shall not be liable/responsible in any manner whatsoever for the same.

Any dispute or claim regarding the offer must be resolved with Adani Digital Labs directly, and customers can contact Adani One toll-free number – 1800572111111 and email at– Support@adanione.com.

All liabilities with respect to the products purchased lie with the relevant Duty Free shops, and we will not be liable/responsible in any manner whatsoever for the same.