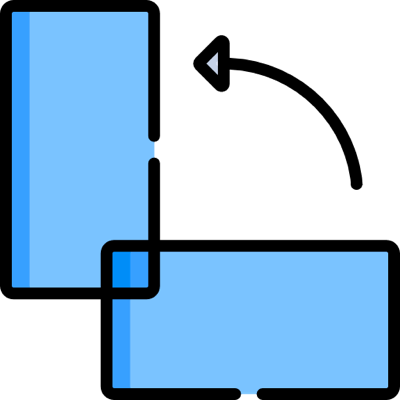 Please rotate your device
We don't support landscape mode yet. Please go back to portrait mode for the best experience
Offers and Discounts
Duty Free Offers & Discounts
Adani One offers a range of services and features to enhance the overall travel experience for passengers. One of the convenient options available on Adani One is the ability to pre-book duty-free shopping items online, ensuring a seamless and enjoyable shopping experience at the airport.
Duty-free shopping has always been a popular activity for travellers, allowing them to purchase a wide variety of products at tax-free prices. Traditionally, passengers would browse through the duty-free stores at the airport and make their purchases before boarding their flights. However, with the introduction of Adani One, passengers now have the added advantage of pre-booking their duty-free items online, saving time and ensuring product availability.
Duty Free Offers on Shopping
Adani One not only offers the convenience of pre-booking duty-free shopping items online but also provides an array of exciting offers and discounts to enhance the value of the shopping experience for passengers.
By leveraging the Adani One platform, passengers can avail themselves of various promotional deals and discounts on duty-free products. These offers and discounts can be accessed and utilised during the online pre-booking process, providing passengers with additional savings and benefits.
Reach the pinnacle of duty-free shopping experience with Adani One's pre-booking facility with added offers. Watch this space for all updates on new offers, discounts, and promotions on duty-free products and stores.
Reward Points on Duty-Free Shopping
The integrated platform, Adani One, also has the Adani Rewards loyalty program allowing users to accumulate points or receive exclusive benefits. Customers can earn and redeem reward points upon every transaction through the platform including flight booking, Pranaam Service, cab booking, and Duty Free. The Reward Points earned on transactions can be redeemed on the next transaction, irrespective of the service.
It's important to note that the specific offers and discounts available on Adani One may vary at different times depending on the brands and retailers, as well as the specific airport and its policies. We regularly update the offers and promotions, ensuring that passengers have access to the most attractive deals.
Keep coming back here to Adani one for domestic flight and international flight booking, Flight booking offers, Pranaam booking offers, Bank offers on flight booking, Cab booking offers, and Duty Free offers on liquor and much more. To stay informed about the latest offers and discounts, you can also follow Adani One on social media platforms.
Read More