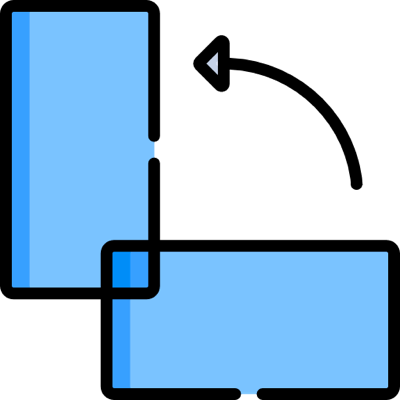 Please rotate your device
We don't support landscape mode yet. Please go back to portrait mode for the best experience
AU Bank Offer on Duty Free
About the offer
Get up to INR 1,000 off when you shop for INR 5,000 or more on Duty Free products, using AU Credit, AU ivy Debit and AU Royale Debit cards.
Terms and Conditions
Offer is appliable on every Wednesday & Thursday.

Offer is valid from 24th May 23( 00:01 hrs) till 31st Dec 23 (11:59 hrs) ("Offer Period").

The offer is only valid on the eligible BINs shared by AU Bank.

AU Credit Card and (AU ivy and AU Royale) Debit Card holders are eligible for 10% instant discount, up to INR 1,000/- (rupees one thousand only), on a minimum booking value of INR 5,000/- (rupees five thousand only) using applicable promocode during the offer period to pre-book on Adani One only.

Offer is applicable only on Credit Cards, and on AU ivy and AU Royale Debit Cards.

Offer will not be applicable on Business, Commercial and Corporate Cards, and add-on cards will be treated as separate cards.

This offer can neither be combined with any other offer nor can it be transferred or assigned to any other customer or third party. Offer cannot be exchanged for cash, is non-renewable, non-transferrable, non-negotiable and non-extendable.

The transactions for any approved claim of refund/replacement shall be excluded from this offer.

In the event of any misuse or abuse of the offer, service provider reserves the right to deny the offer to the customers.

Service provider reserves the right to, at any stage and at its discretion, to extend or terminate this offer, without prior notice or assigning any reasons thereof, to add/alter/modify/change or vary all or any of these terms and conditions or to replace wholly, or in part, this offer by another offer, whether similar to this offer or not, or to extend or withdraw it altogether.

Customers are not bound in any way to participate in this offer. Such participation is voluntary and is deemed as acceptance of the terms and conditions mentioned herein. By participating in the offer, the customers agree to be bound by the terms and conditions contained herein. Without a customer being required to do any further act, user shall be deemed to have read, understood and unconditionally accepted the terms and conditions herein. The offer terms and conditions need to be read in conjunction with the detailed AU terms and conditions.

Any taxes or liabilities or charges payable to the Government or any other regulatory authority or body, if any, shall be borne directly by customer and/or billed to the account of the customer.

In case a customer pays through reward points partly for the order, customer shall be eligible to get the benefit of instant discount only if the 'paid amount through card + value of discount availed' is greater than or equal to the minimum transaction value applicable for the particular offer.

All disputes under this offer are subject to the exclusive jurisdiction of the competent courts/tribunals of Mumbai.

Payment of fees/service charges/all other amounts due from the customer to AU Bank by the customer under this offer and/or otherwise will be governed by AU Small Finance Bank Account terms and conditions.

In case of cancellation of booking purchased using voucher/coupon code, the discount provided will be deducted/settled from the refund amount as per the eligibility of the offer.

Offer is appliable on every Wednesday and Thursday till 31st December, 2023, ending at 23:59 hr ('offer period').

Offer is only valid on the eligible BINs shared by AU Bank. If the BIN series of the card does not match with the one provided by AU to service provider, then the cardholder will need to approach AU Small Finance Bank. Service provider shall be entitled to withhold or deny the offer to the customers.