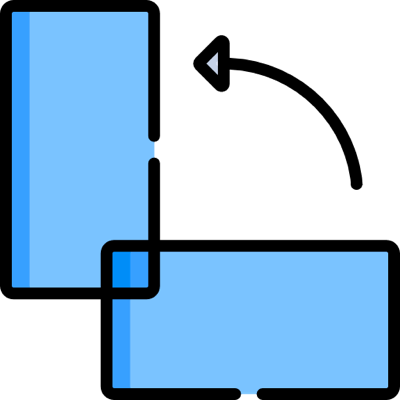 Please rotate your device
We don't support landscape mode yet. Please go back to portrait mode for the best experience

Elevate your travel experience to a whole new level of excitement with 'One Nation Billion Celebrations'. If you are travelling anywhere between 15th Oct'23 to 10th Jan'24, from any of our airports, here is your golden opportunity!Be sure to make the most of your journey by booking Adani One services, relishing a wide-array of eating options or exploring our exclusive Duty free outlets and stand a chance to be the lucky winner of thrilling prizes at our 'Shop n Win' contest – from a luxurious Audi A6 to a classic Royal Enfield, or even an unforgettable trip to Paris with your loved ones.Don't miss out on the chance to make your journey truly remarkable!
Read More
Here's how you can participate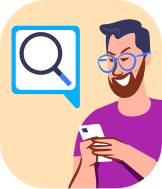 Explore your favourite products/services!
Book any of the Adani One airport services, shop duty-free or savour culinary delights at the food court.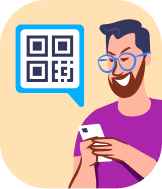 Scan the QR code
Scan the QR code displayed at the designated locations at the airport and on the invoice.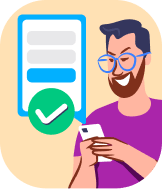 Complete and Submit
Fill in the necessary details and then click 'Submit'.

Exciting prizes up for grabs!
Terms And Conditions
The Organizer is organizing the Contest wherein all Contestants shall have a chance to win the Prize(s).
All Customer(s) arriving at and/ or departing from the Airport shall be eligible to participate in the Contest on purchasing goods / availing services at the Airport (as defined under the Terms and Conditions) during the Participation Period (as defined under the Terms and Conditions).
The Contestant agrees, acknowledges & consents to the collection, storage, usage & processing of their personal information on the Organizer's and/or its affiliates' / group companies' database.
The Organizer and its associated agencies and companies/ business partners will not be liable for any loss (including, without limitation, indirect, special or consequential loss or loss of profits), expense, damage, personal injury or death which is suffered or sustained (whether or not arising from any person's negligence) in connection with this Contest or accepting or using any Prize(s), except for any liability which cannot be excluded by law (in which case that liability is limited to the minimum allowable by law).
The Contestant, by participating in this Contest and by submitting the Coupon, do hereby irrevocably and unconditionally accept all the terms and conditions governing this Contest and waives and relinquishes all its rights to challenge any and/or all terms and conditions of this Contest.
View All