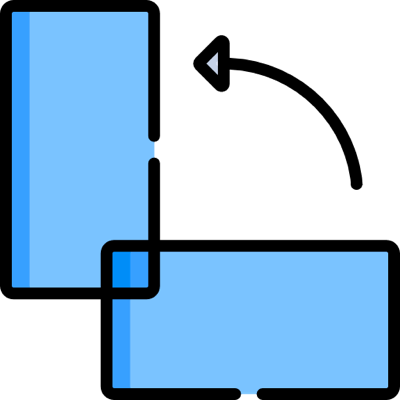 Please rotate your device
We don't support landscape mode yet. Please go back to portrait mode for the best experience
1370+ flights a week
Taking Ahmedabad to the world
Frequently Asked Questions
As per the Guidelines for International Arrival published by Ministry of Health & Family Welfare, 2% of the total flight passengers shall undergo random testing on arrival. Passengers shall be allowed to leave the airport post undergoing the test. Children under 12 years of age are exempted from post-arrival random testing.
GuidelinesforInternationalarrivalsupdatedon22December2022.pdf (mohfw.gov.in)
COVID 19 testing facility, managed by Northstar Pathology Labs (NABL accredited) is located after Customs at International Arrivals .Two registration counters and two sampling booths at Ahmedabad International Airport have the intake capacity 500 samples per day.
In view of the guidelines published by MoCA order no. 29017/14/2020-DT - dated 10.05.2022 and DGCA order no. 4/1/ 2020-IR dated 08.06.2022, there has to be strict compliance with COVID-19 protocols at airport and inside the aircraft. Passengers must wear a facemask at all times during their travel. 
Frequent announcements are made to ensure that passengers are wearing facemasks and following COVID-19 protocols. 
Frequent sanitisation is being carried out across the terminals. In addition, sanitiser dispensers are also placed at prominent locations and touchpoints.  
Please note that in case the passengers violate COVID-19 protocols or refuse to wear a facemask even after repeated warnings, then 
Passengers will not be permitted to enter the terminal. CISF personnel deployed at the entrance of the airport will ensure that no one is allowed to enter without wearing a facemask.
Passengers can be fined as per the state law and may be handed over to the security agencies to be dealt with as per the applicable law on the subject.
Passengers may be deboarded or not allowed to board the flight .
Passengers may be treated as "Unruly Passengers" and dealt with accordingly by the concerned airline.
 
Passengers are advised to wear a facemask and continue to wear it throughout the journey, even inside the aircraft.  
Sardar Vallabhbhai Patel International Airport, Ahmedabad
Sardar Vallabhbhai Patel International Airport (SVPIA) is named after Sardar Patel, India's first Deputy Prime Minister. It is located in the Hansol region, approximately 10 km north of Central Ahmedabad. SVPIA is also popularly called Ahmedabad International Airport, and it serves both Ahmedabad and Gandhinagar, the capital city of Gujarat. The airport's IATA (International Air Transport Association) code is AMD.
Ahmedabad is the largest city of Gujarat and its most prominent commercial hub, along with being India's first UNESCO World Heritage City. It connects the state of Gujarat to all the major cities across India and the world over. Ahmedabad Airport has witnessed significant development over the last few years and now offers varied experiences with respect to dining and shopping. It also has art installations inside, including an 18-foot tall statue of Sardar Vallabhbhai Patel.