Pranaam Package that best suits your needs
Pranaam Service at Mumbai Airport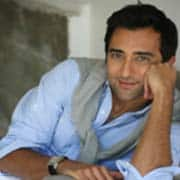 Rahul Khanna
I have used similar services, like Pranaam, in other parts of the world but their warmth and efficiency with an added layer of Indian hospitality really sets Pranaam apart. I especially appreciate them taking care of my mum when she is travelling alone. It's reassuring to know there's someone trustworthy with her, every step of the way so that she doesn't have to walk long distances to and from the aircraft or worry about handling heavy baggage, herself.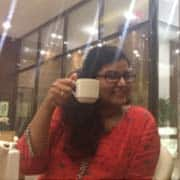 Pooja Bhasin
I am used to travelling alone but Pranaam Services has just spoilt me. When I travel to other airports, I keep looking over my shoulder to check for someone to help me. The entire experience has been so amazing. I get to explore the beauty of this terminal carefree while someone looks after everything & ensures I make it to my flight. If you ever want to feel like royalty, check Pranaam out at Mumbai Airport.
Frequently Asked Questions
Pranaam is a meet and greet service at the airport that provides guests with a seamless and stress-free travel experience. It allows you to breeze through the airport with personal assistance, lounge access, porter service, and add-on services. It offers customised packages and an array of services to meet your requirements including professional assistance to corporate clients, warmth and care to families and elderly guests, and safe transit for young guests.
A Pranaam Officer will be holding a tab displaying your name, as mentioned at the time of the reservation.
It is very simple to book Pranaam Meet and Greet Service on Adani One app/web. Please go to Adani One and select Pranaam Service from the list of services offered at the airport. Then, fill in the required details like flight, travel sector, travel date, origin, destination and flight number. Choose the package that suits you, make payment and your Pranaam Meet and Greet Service booking is confirmed. You will receive the booking confirmation through email and SMS.
Yes, we offer free lounge access to passengers under our Pranaam Elite package.
In case there is a change in your travel plans and you wish to cancel your Pranaam Service, please go to 'My Bookings', select the booking made under Pranaam Meet and Greet Service, and click on cancel. Then, select the travellers for whom you wish to cancel the service, review your selection and proceed with the cancellation.
In case you have changed your travel plans and wish to cancel the Pranaam Meet and Greet Service, go to 'My Booking' in Adani One app/web and click the cancel button. Then, select travellers, review and confirm cancellation.
Yes. To enable us to provide a wheelchair/baby stroller (subject to availability), please notify us of your requirement at least 24 hours in advance via call and/or e-mail.