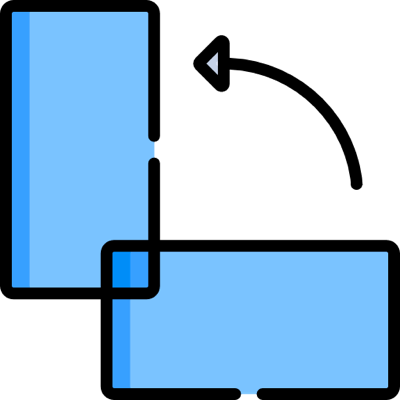 Please rotate your device
We don't support landscape mode yet. Please go back to portrait mode for the best experience
630+ flights a week
Taking Jaipur to the world
Frequently Asked Questions
As per the Guidelines for International Arrival published by Ministry of Health & Family Welfare, 2% of the total flight passengers shall undergo random testing on arrival. Passengers shall be allowed to leave the airport post undergoing the test. Children under 12 years of age are exempted from post-arrival random testing.
GuidelinesforInternationalarrivalsupdatedon22December2022.pdf (mohfw.gov.in)
COVID 19 testing facility, managed by Mahatma Gandhi Hospital (ICMR approved and NABL accredited lab) is located at International Arrival near Aerobridge 12. Registration counter and sampling booth Jaipur International Airport have the intake capacity 4000 samples per day.
In view of the guidelines published by MoCA order number 29017/14/2020-DT dated 10.05.2022 and DGCA order number 4/1/ 2020-IR dated 08.06.2022 there must be strict compliance with COVID-19 protocols at the airport and inside the aircraft. Passengers must always wear a facemask during the journey. 
Frequent announcements are made to ensure that the passengers are wearing a facemask and following COVID-19 protocols.  
Frequent sanitisation is carried out across the terminals, and sanitiser dispensers are also placed at various touchpoints at the airport.  
Passengers without a facemask will not be permitted to enter the terminal. CISF personnel deployed at the entrance of the Airport will ensure that no one is allowed to enter the airport without wearing a mask. 
At the airport, they can be fined as per the State Law and they may be handed over to Security Agencies for dealing with the matter as per the applicable law on the subject.   
Before departure- they can be deboarded.   
During the flight, such a passenger may be treated as "Unruly Passenger" and procedure in respect of handling such unruly passenger shall be followed by the concerned airline. 
Jaipur International Airport
Jaipur International Airport is situated in Sanganer, at a distance of approximately 11 km from Jaipur, in the state of Rajasthan. The only international airport in Rajasthan, it was granted the status of an international airport in 2005. The airport's IATA (International Air Transport Association) code is JAI. According to ACI (Airport's Council International), Jaipur International Airport won first place in the Airport Service Awards, 2015, in the category of 2 to 5 million passengers per year. It handled 5.4 million passengers in the year 2018-19.
The entrance gate of the airport is made of sandstone and stones from Dholpur. The Airport walls adorn eye-catching Rajasthani paintings, which give tourists a hint of rich Rajasthani culture and traditions. Popularly known as the Pink City, Jaipur is the capital of Rajasthan. Founded by Maharaja Sawai Jai Singh II in AD 1727, the city is infused with history and culture that comes alive in its magnificent forts, palaces, and gardens. Jaipur rises majestically against the backdrop of the forts Jaigarh, Nahargarh, and Garh Ganesh Temple.
Globally renowned for its coloured gems and handcrafts, Jaipur has a lot to offer, from pageants, festivals, a royal legacy of palaces to a wealth of handicrafts and gems. Being a part of the Golden Triangle travel circuit, Jaipur is well connected by flights to domestic and international cities. In order to provide best-in-class services to travellers from all around the world, Jaipur International Airport is constantly upgraded, keeping in mind the comfort and convenience of guests.